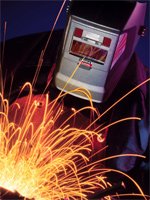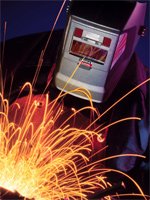 Welder
Welders join metals and plastics together using welding equipment.
What do Welders do?
Read and interpret blueprints or welding process specifications.
Operate manual or semi-automatic welding equipment to fuse metal segments.
Operate manual or semi-automatic flame-cutting equipment.
Operate metal shaping machines.
Repair worn parts of metal products by welding on extra layers.
Sub-Trade
Semiautomatic Welding Production Operators (Production Line Welders) work in manufacturing facilities, primarily with MIG and Flux-core welding processes.
For further details about this occupation, please see the High School to Apprenticeship Handbook, or find it on this website under "Resources."
Having strong Essential Skills such as reading, writing, document use and thinking can help apprentices succeed in their training and in the workplace. A series of tools have been developed to support apprentices in understanding, assessing and improving their essential skills. These tools can be used independently or with the assistance of a tradesperson, trainer, employer, teacher or mentor.
WELDER DOWNLOADS