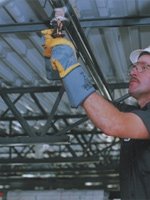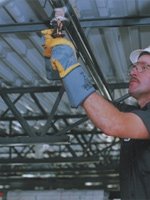 Sprinkler Fitter
Sprinkler Fitters install, test and repair fixed fire suppression systems.
What do Sprinkler Fitters do?
Read and interpret drawings, blueprints and specifications to determine layout requirements.
Install clamps, brackets and hangers to support piping system and sprinkler and fire protection equipment, using hand and power tools.
Select, measure, cut, ream and thread pipe, install sprinkler heads and mount prepared pipe in supports.
Join pipes and piping system to water mains, supply tanks, pumps, compressors and control equipment.
Install, service and repair valves, alarms and associated equipment.
For further details about this occupation, please see the High School to Apprenticeship Handbook, or find it on this website under "Resources."
SPRINKLER FITTER DOWNLOADS