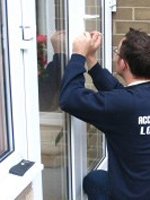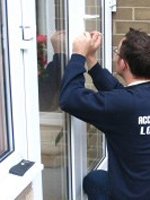 Locksmith
Locksmiths evaluate and advise customers of security and access needs. Locksmiths install, adjust, and repair locks, safes, make keys, and change lock combinations. They work on residential automotive, commercial and institutional locksets and door hinges and hardware. Locksmiths may also install and maintain more sophisticated security systems.
What do Locksmiths do?
Install, adjust and repair locks, make keys and change lock combinations.
Work on residential and automotive key locks, and master key lock sets for commercial and institutional use.
Work with card access systems, panic bars, magnetic locks, heavy duty industrial locking mechanisms, high security key systems, safes and vaults; and develop master key systems that provide different degrees of access to different individuals.
For further details about this occupation, please see the High School to Apprenticeship Handbook, or find it on this website under "Resources."
LOCKSMITH DOWNLOADS