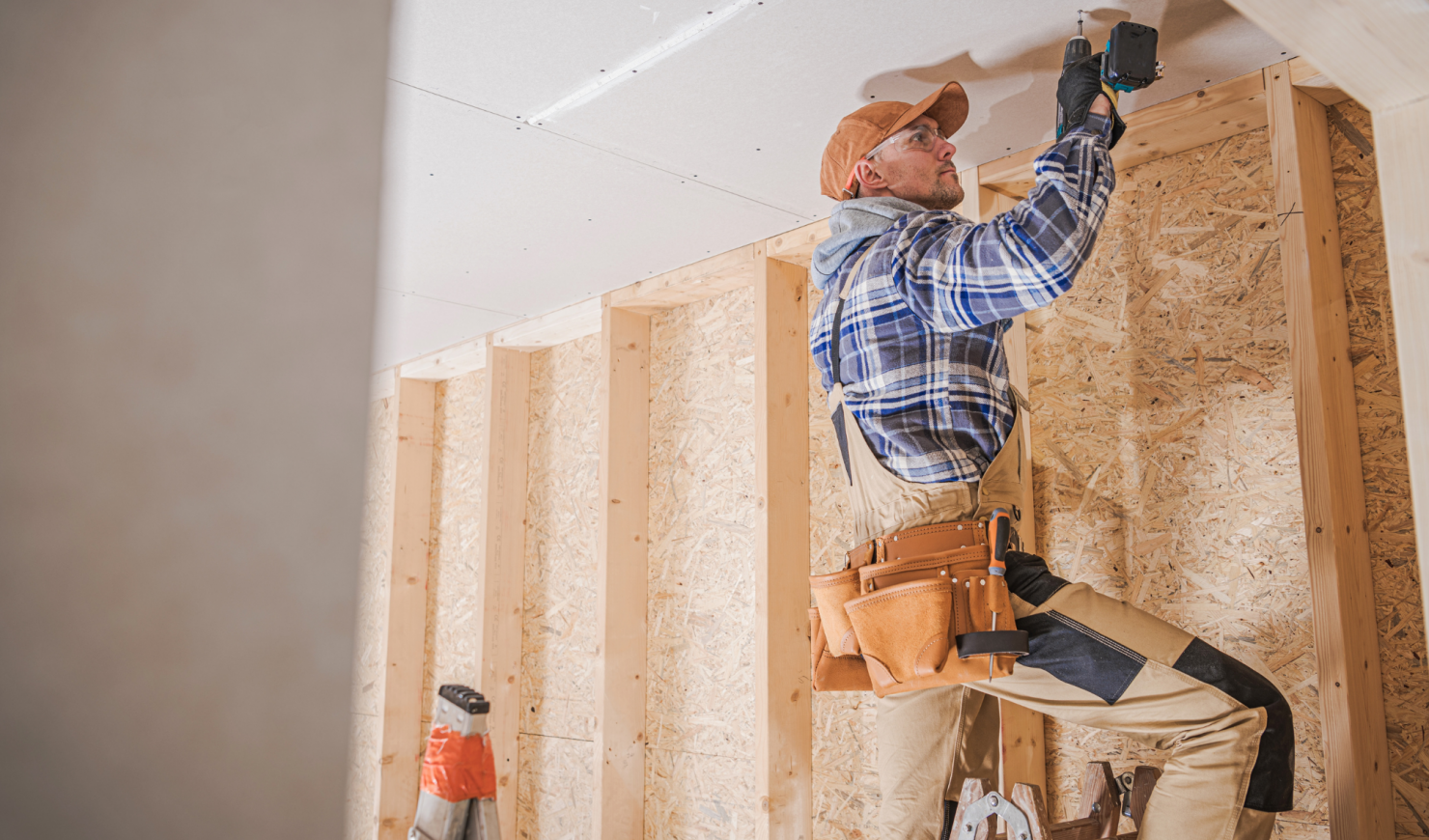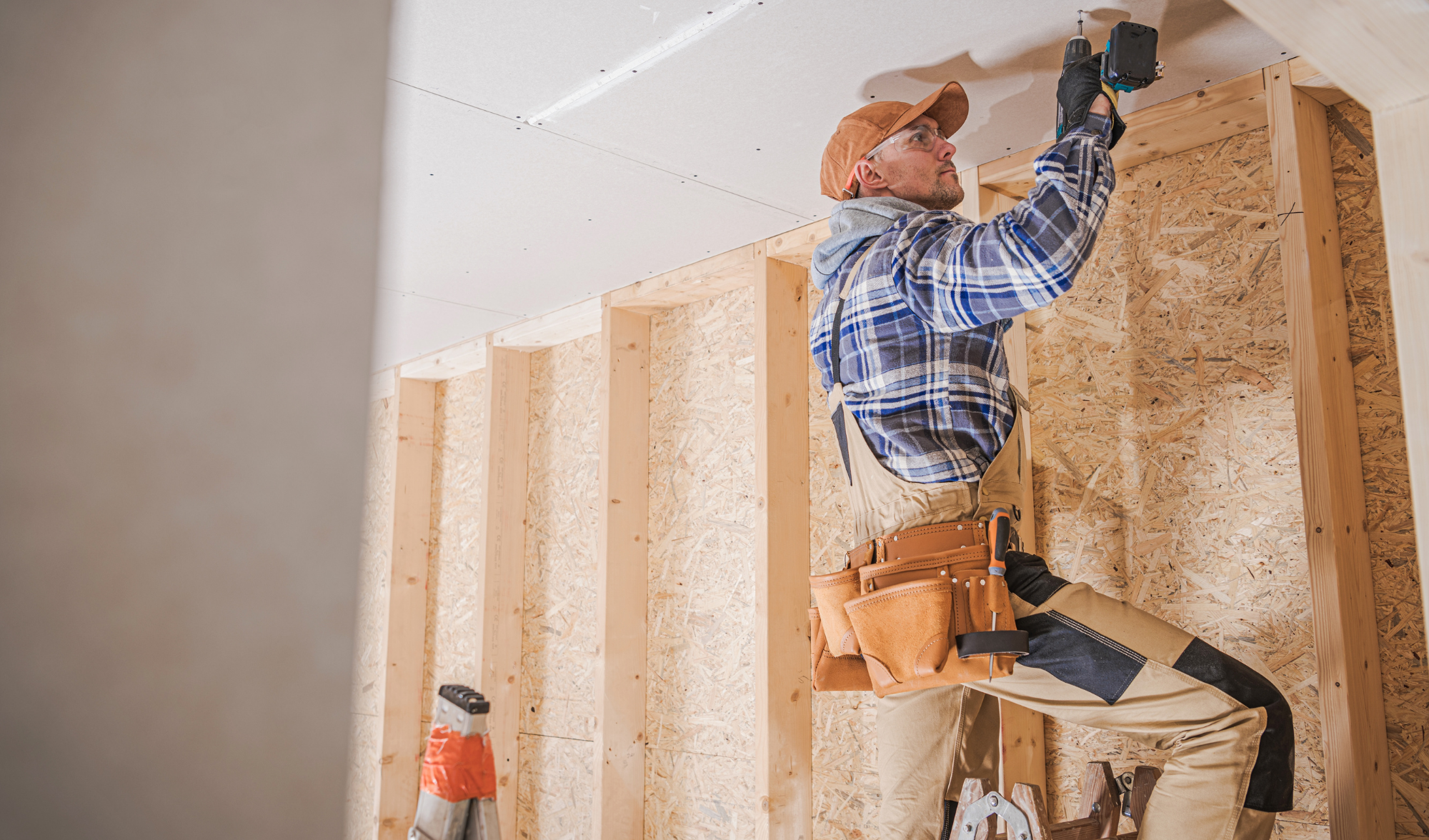 Lather (Interior Systems Mechanic)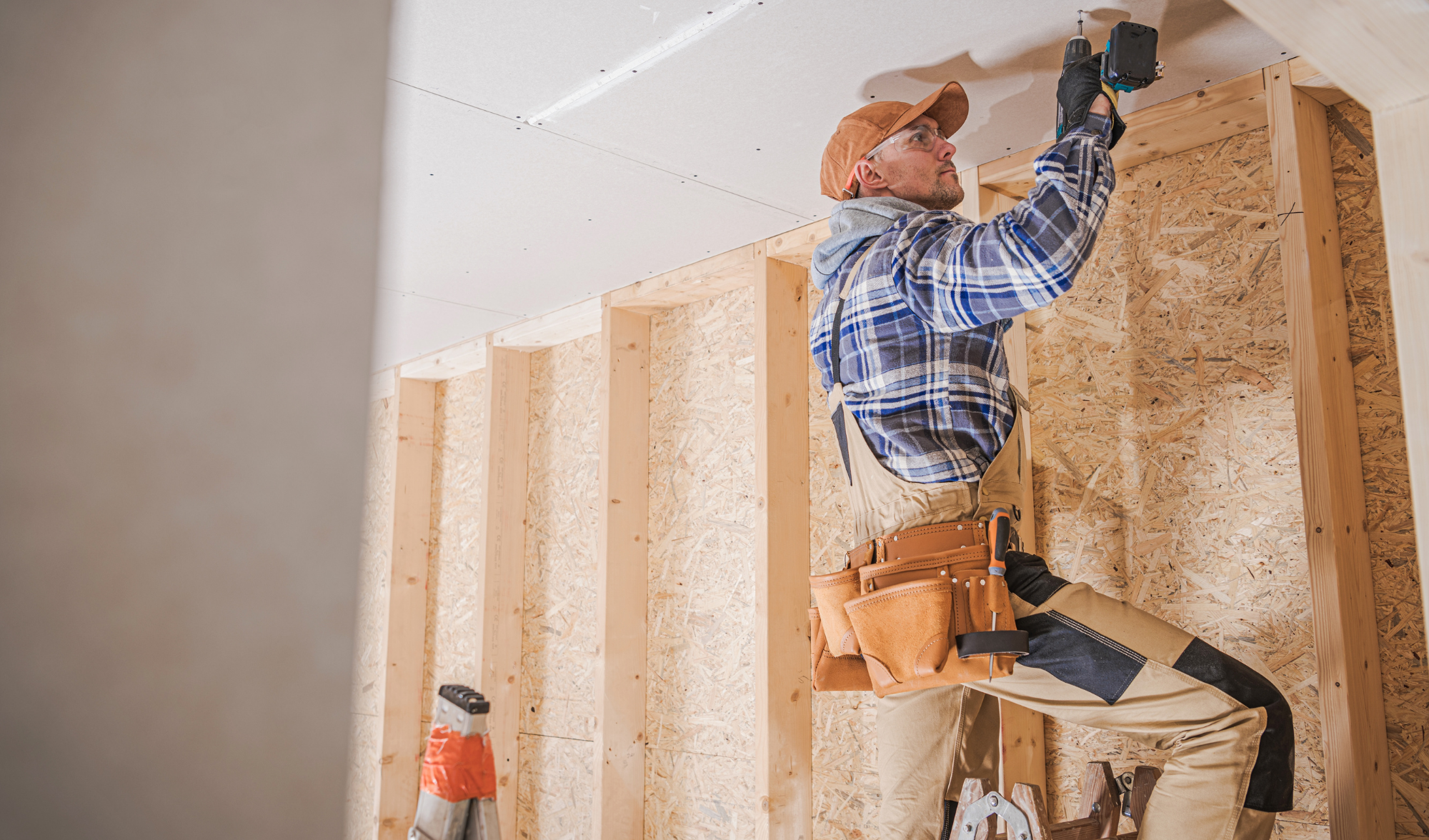 Lather (Interior Systems Mechanic)
Lathers (interior systems mechanics) measure cut and install drywall sheets. They also install specialized ceilings.
What do Lathers do on the job?
Measure, cut and fit drywall sheets for installation on wooden walls and ceilings.
Position and secure sheets to metal or wooden studs or joists.
Fabricate and install suspended metal ceiling grids and place in panels to form acoustical and coffered ceilings.
Fill joints using taping machine and embed tape in compound.
Smooth out excess compound and sand seams and joints.
Installs steel stud framework.
For further details about this occupation, please see the High School to Apprenticeship Handbook, or find it on this website under "Resources."
LATHER (INTERIOR SYSTEM MECHANIC) DOWNLOADS