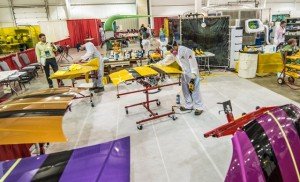 Automotive Refinishing Technician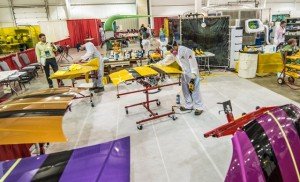 Automotive Refinishing Technician
Automotive Refinishing Technicians appraise and refinish motor vehicle bodies. This is a subtrade of the Auto Body and Collision Technician trade. Individuals working in this specific area may write an Interprovincial examination for a proficiency certificate with a Red Seal endorsement.
What do Automotive Refinishing Technicians do on the job?
Use hand tools, power tools and paint spraying equipment while refinishing motor vehicle bodies.
Computerized paint colour reading, generating paint formulas and tinting recommendations.
Restoring vehicle finishes once body work is completed.
Removing exterior trim and hardware.
Removing layers of sub-coating; matching colours and mixing paints.
Preparing metal surfaces for painting by spot filling, sanding and masking; applying primers, primer surfacers, enamels, clearcoats and urethanes.
Cleaning and polishing painted surfaces including removing and replacing decals; and applying rubberized undercoating treatments.
AUTOMOTIVE REFINISHING TECHNICIANS DOWNLOADS