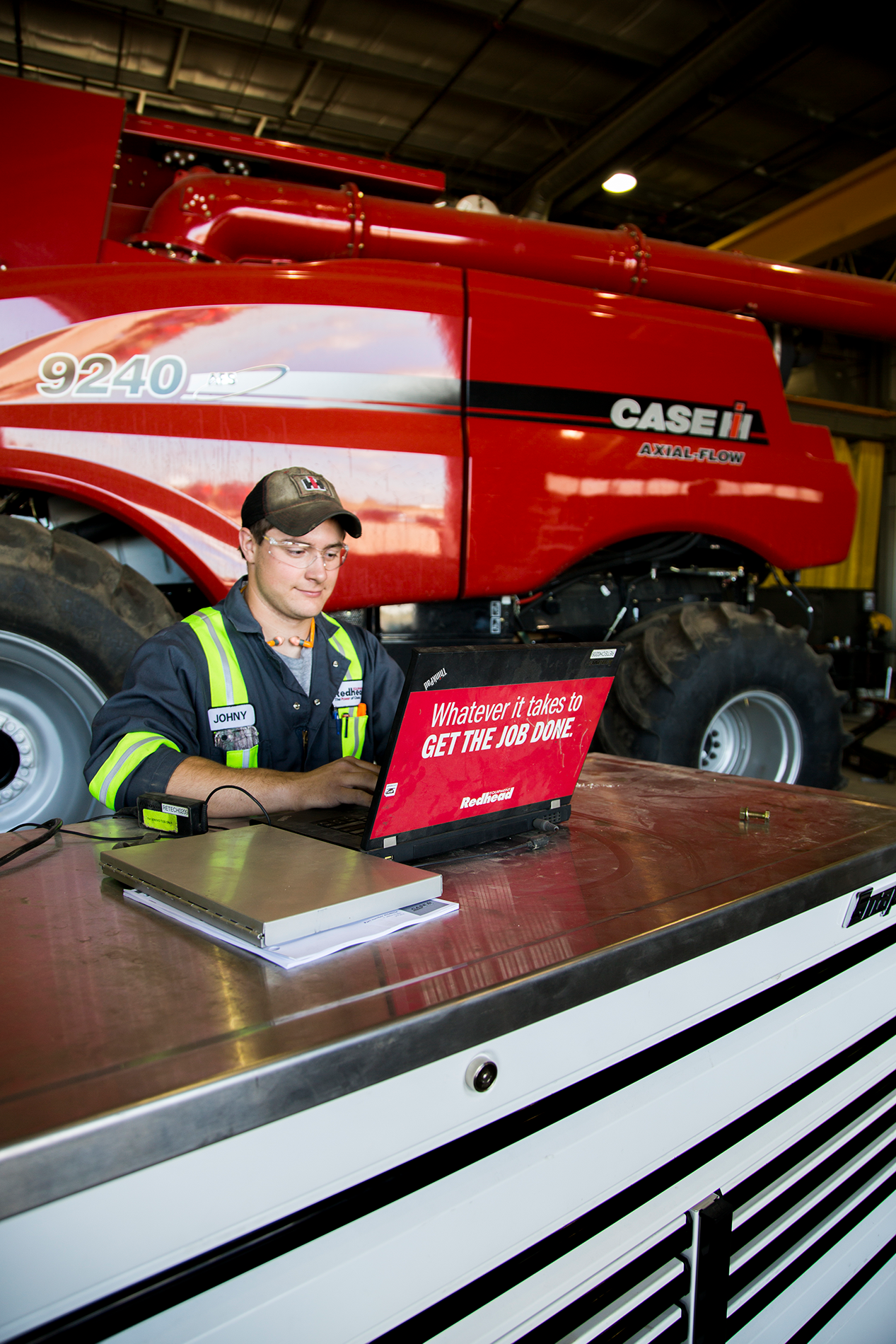 Agricultural Equipment Technician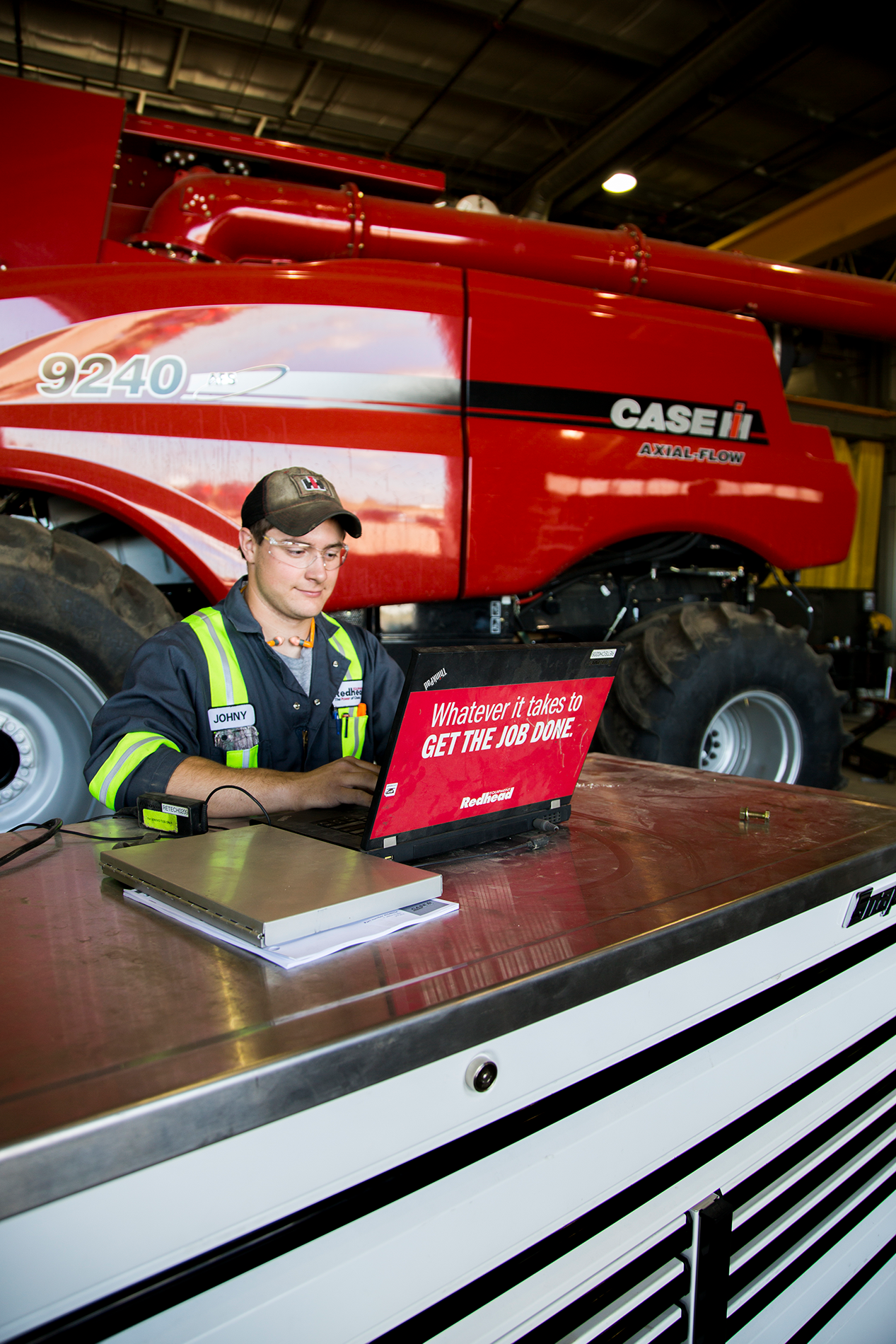 Agricultural Equipment Technician
Agricultural Equipment Technicians set up, diagnose, repair, modify, overhaul and maintain agricultural equipment.
What do Agricultural Equipment Technicians do on the job?
Check agricultural equipment for proper performance and inspect equipment to detect faults and malfunctions.
Diagnose faults or malfunctions using computerized and other testing equipment to determine extent of repair required.
Adjust equipment and repair or replace defective parts, components or systems using hand and power tools.
Clean, lubricate and perform other routine maintenance work on equipment.
Service attachments and working tools, such as harvesting and tillage equipment, blades and ploughs.
For further details about this occupation, please see the High School to Apprenticeship Handbook, or find it on this website under "Resources."
AGRICULTURAL EQUIPMENT TECHNICIAN DOWNLOADS