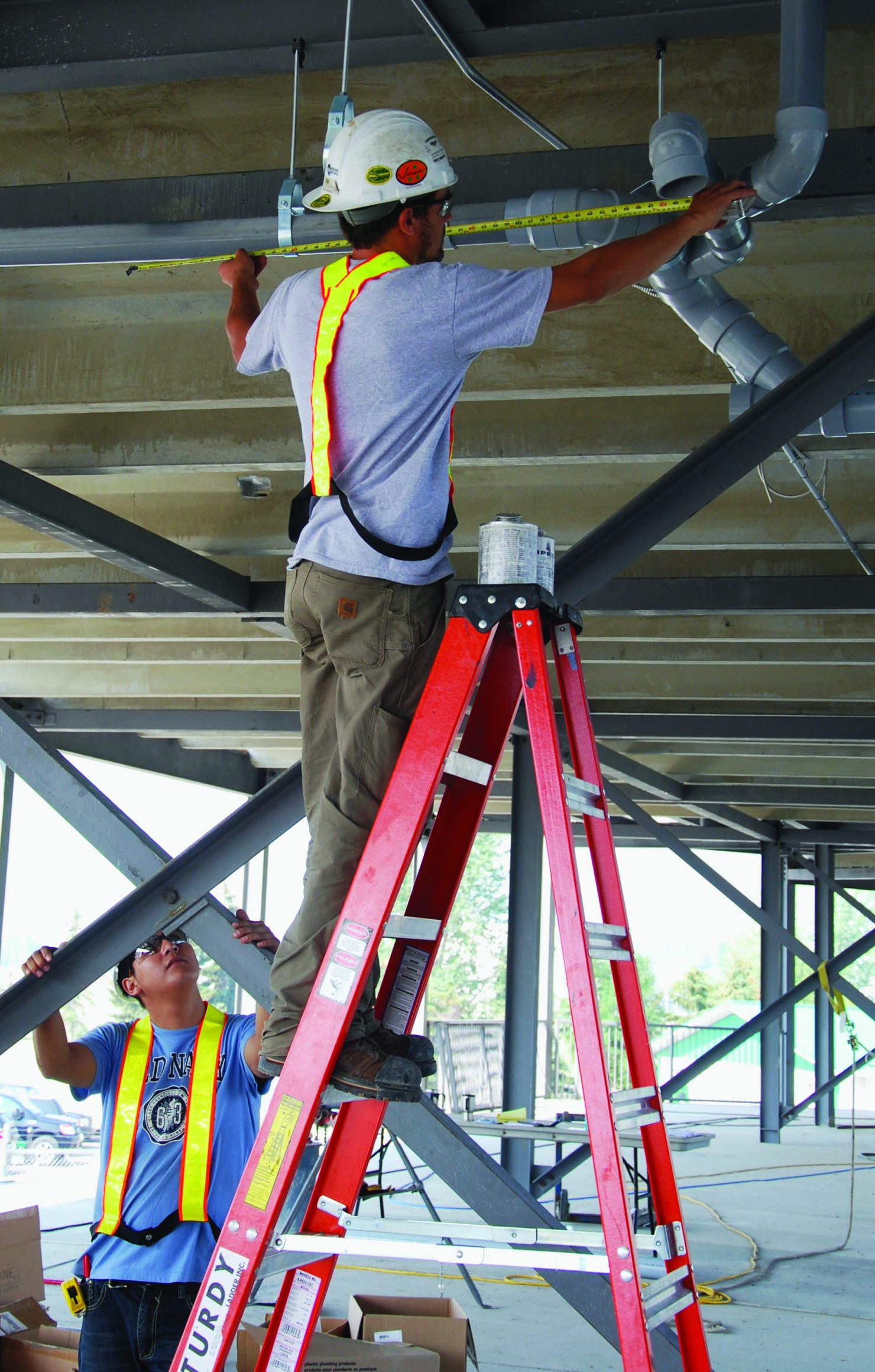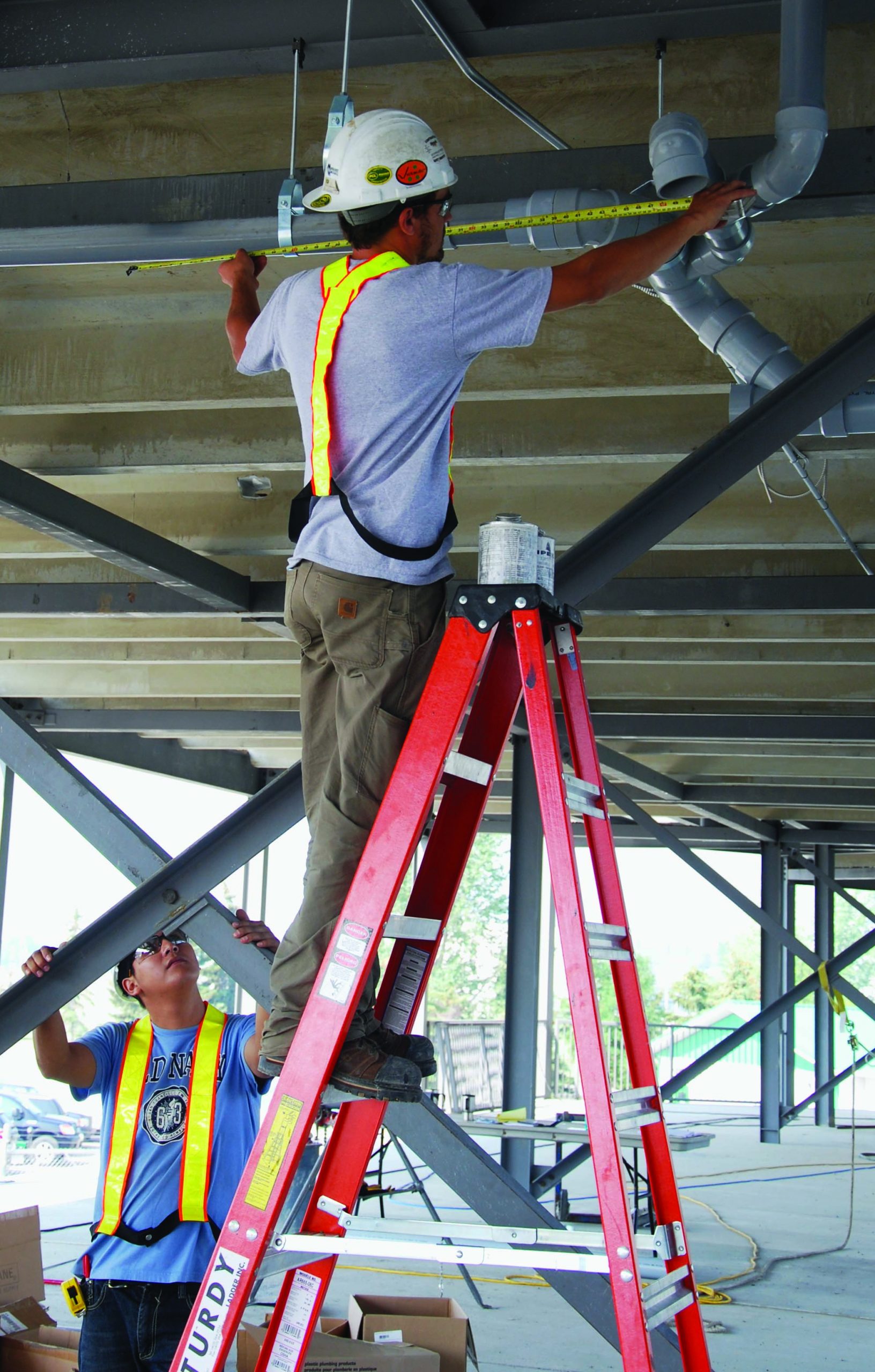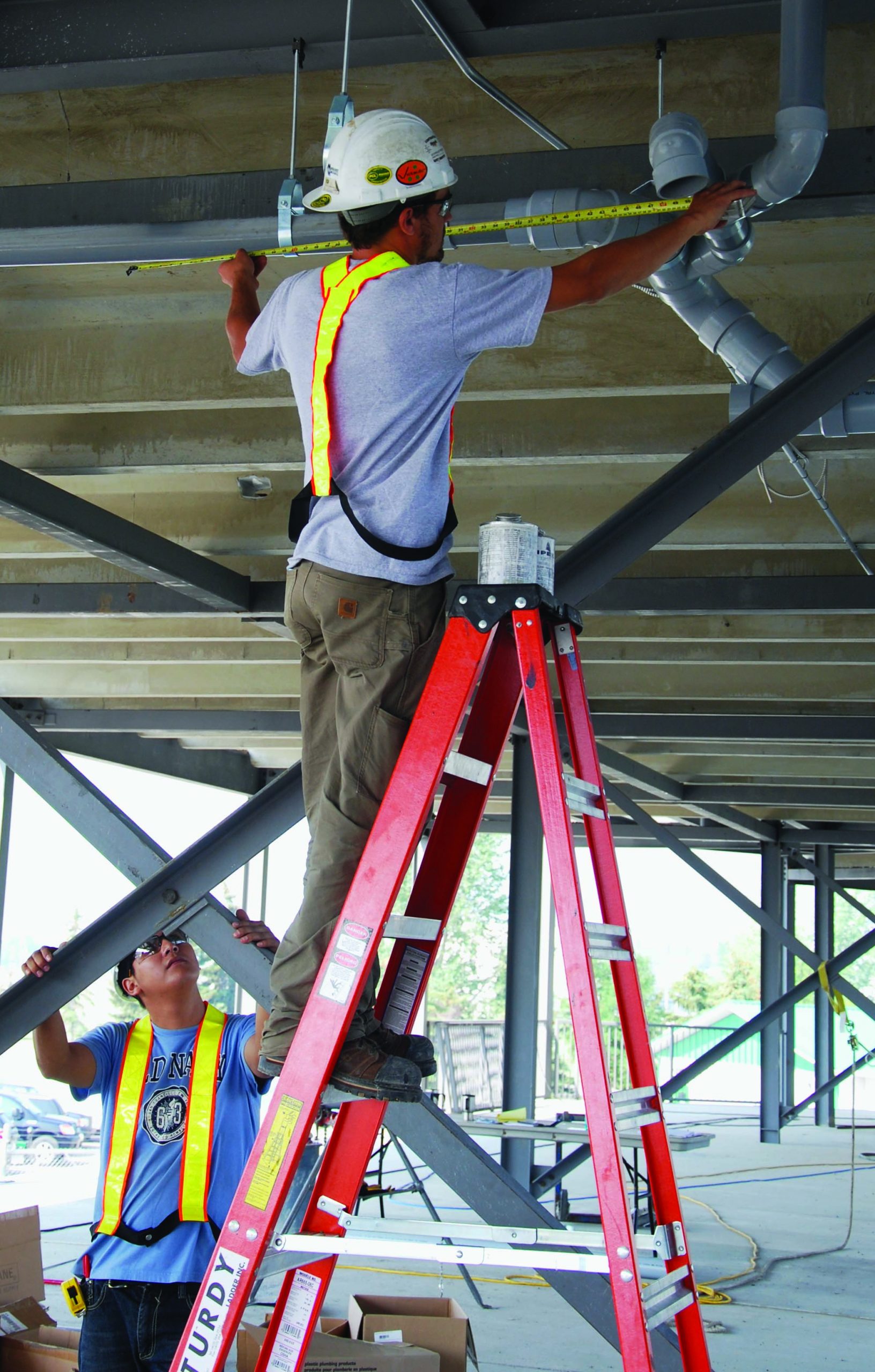 Plumber
Plumbers install, replace and maintain water and sewage systems in residential, commercial and industrial buildings. They may also be licensed as gas fitters.
What do Plumbers do?
Read blueprints, drawings and specifications to determine layout of plumbing system, water supply network and waste and drainage system.
Install, repair and maintain domestic, commercial or industrial plumbing fixtures and systems.
Locate and mark positions for pipe connections, passage holes and fixtures in walls and floors.
Installs hot water, steam and forced air heating systems.
Join pipes using couplings, clamps, screws, bolts, cement or soldering, brazing and welding equipment.
Test pipes for leaks using air and water pressure.
For further details about this occupation, please see the High School to Apprenticeship Handbook, or find it on this website under "Resources."
Having strong Essential Skills such as reading, writing, document use and thinking can help apprentices succeed in their training and in the workplace. A series of tools have been developed to support apprentices in understanding, assessing and improving their essential skills. These tools can be used independently or with the assistance of a tradesperson, trainer, employer, teacher or mentor.
PLUMBER DOWNLOADS