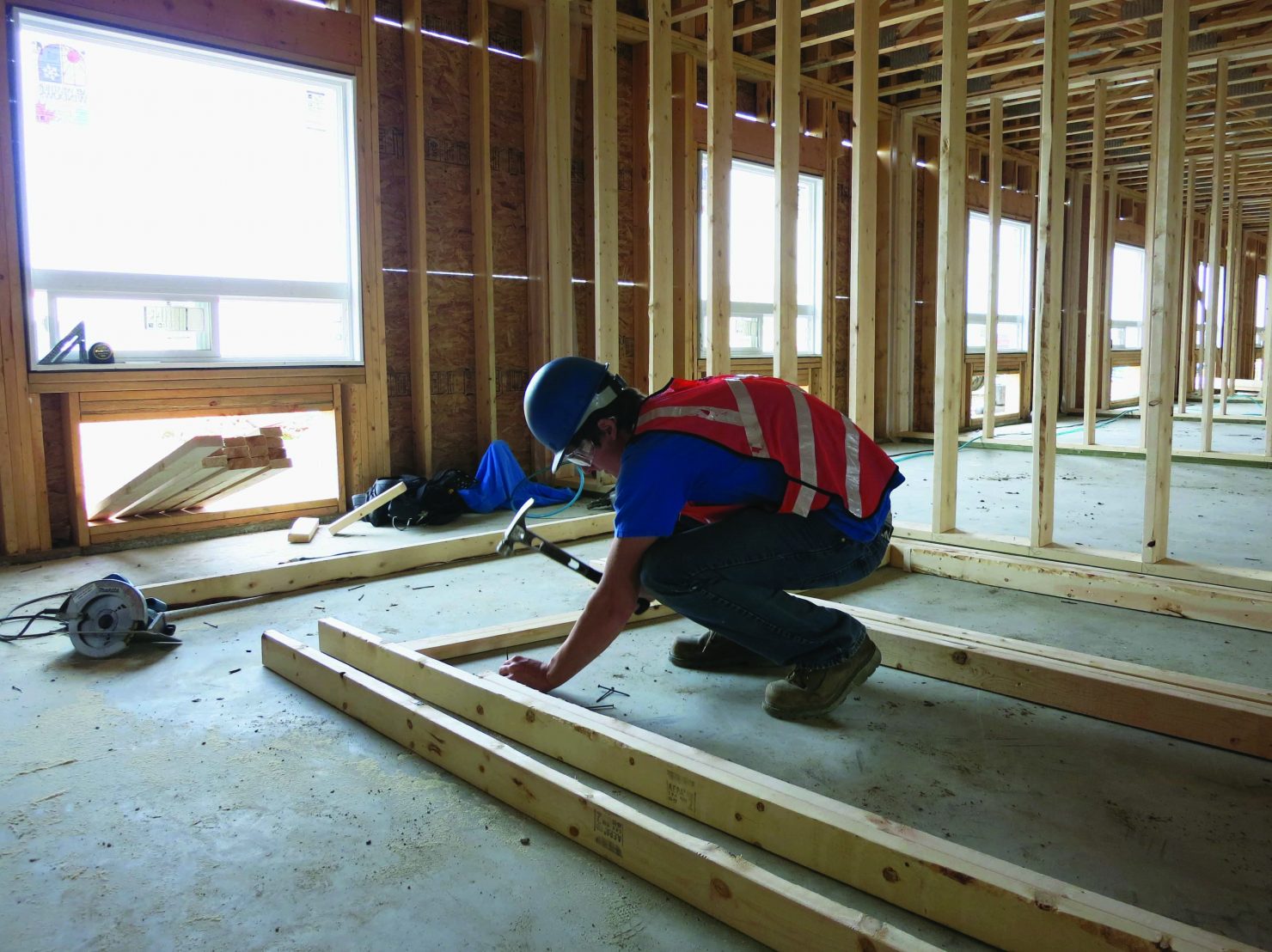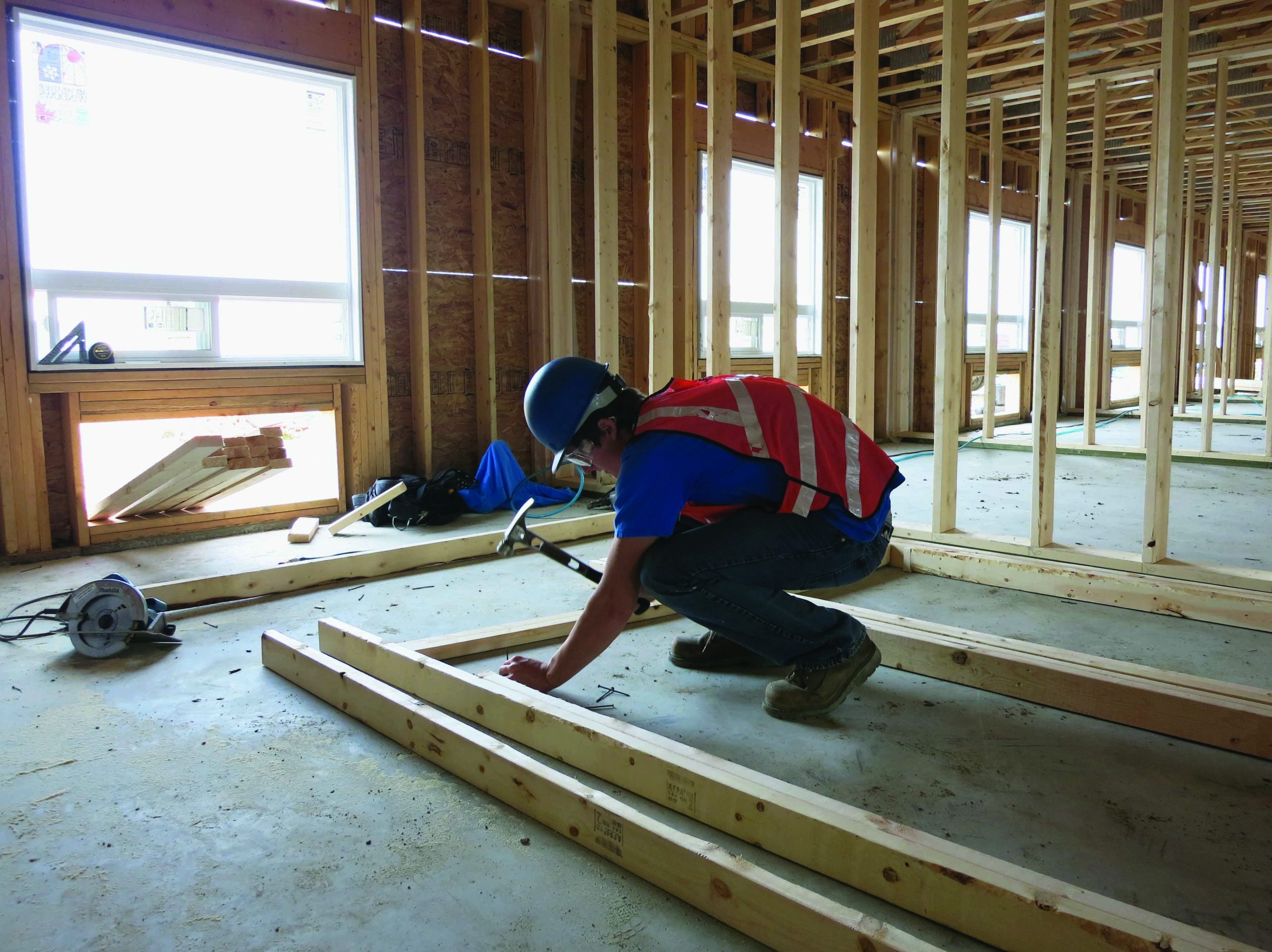 Framer
Framers interpret blueprints, specifications and codes to layout, construct, and sheath and erect floor, wall and roof systems to determine the shape of houses and buildings.
What do framers do on the job?
Read and interpret blueprints, drawings and sketches to determine specifications and calculate requirements.
Prepare layouts to conform to building codes, using measuring tools.
Measure, cut, shape, assemble and join materials of wood and other materials.
Install floor systems, lay sub-flooring and erect walls and roof systems.
May prepare cost estimates for clients.
For further details about this occupation, please see the High School to Apprenticeship Handbook, or find it on this website under "Resources."
FRAMER DOWNLOADS