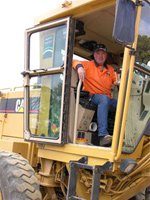 Pipeline Equipment Operator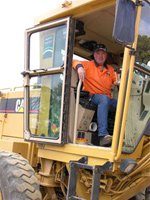 Pipeline Equipment Operator
Trade Specialties
Dozer Operator
Excavator
Grader
Side Boom
Pipeline Equipment Operators operate one or more types of heavy equipment to construct and maintain pipelines: sideboom, grader, dozer, excavator.
What do Pipeline Equipment Operators do?
Operate specialized equipment for the installation and maintenance of pipeline systems.
Maintain pipeline right of way; clearing, grading, restoring, digging, backfilling and compacting trenches.
Responsible for stripping topsoil, cleaning up operations and replacing topsoil.
May use equipment to hoist, cradle and place pipe and other equipment.
Maintain and service existing pipeline.
Communicate equipment performance with site mechanics.
Endorsements
Individuals may receive endorsements for one or more of the endorsements.
For further details about this occupation, please see the High School to Apprenticeship Handbook, or find it on this website under "Resources."
PIPELINE EQUIPMENT OPERATOR DOWNLOADS
DOZER OPERATOR