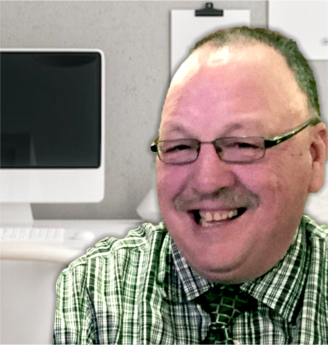 Brent Dubray
Department: Northern Saskatchewan
Representing: Northern Saskatchewan
Brent Dubray joined the SATCC Commission Board as the northern representative in 2019. He currently works for Meadow Lake Mechanical Pulp Inc (MLMP) as a Project Manager and has held various positions at the mill starting as an electrical instrumentation technician, followed by planner, supervisor and maintenance and engineering manager. He has over 38 years in the electrical industry and 27 years in the instrumentation industry across the different industries, from residential, commercial to industrial sectors.
Brent's goal in joining the SATCC Board is: to ensure that training curriculum follows technology, that those seats for apprentices are available in a timely manner for those that require them, that the program is fair to apprentices across the provinces, and that they meet the requirements set out by all SATCC Boards.
Brent and his wife, Cheryl, have three grown children and five grandchildren. During Brent's spare time he coaches hockey in the winter and ice fishes when weather permits. Summer he can usually be found at a nearby golf course or in the garage working with wood. He also enjoys leaving the winter weather to warmer parts.
Back to Commission Board Listing