APPRENTICESHIP AWARDS TO BE HELD OCT. 24TH
The Saskatchewan Apprenticeship and Trade Certification Commission holds the annual Apprenticeship Awards Presentation and Banquet each fall. It is an evening of celebrating success through apprenticeship training and trade certification.
Industry awards are presented for outstanding achievement in training and certification. The awards honour outstanding new journeypersons and acknowledge the contributions of employers to training and certification in the designated trades.
The 2014 Awards will take place on Friday, October 24th on the main stage at the Conexus Arts Centre (200 Lakeshore Drive) in Regina.
5:30 pm – Social Hour
6:30 pm – Dinner
7:30 pm – Awards Presentation
Call 1-877-363-0536 for more information.
2014 PROUD SPONSORS INCLUDE: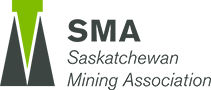 The 2013 news release and program can be viewed below.
News Release, the award winners and background information